The Brooklyn Carry-on Deluxe - Spelman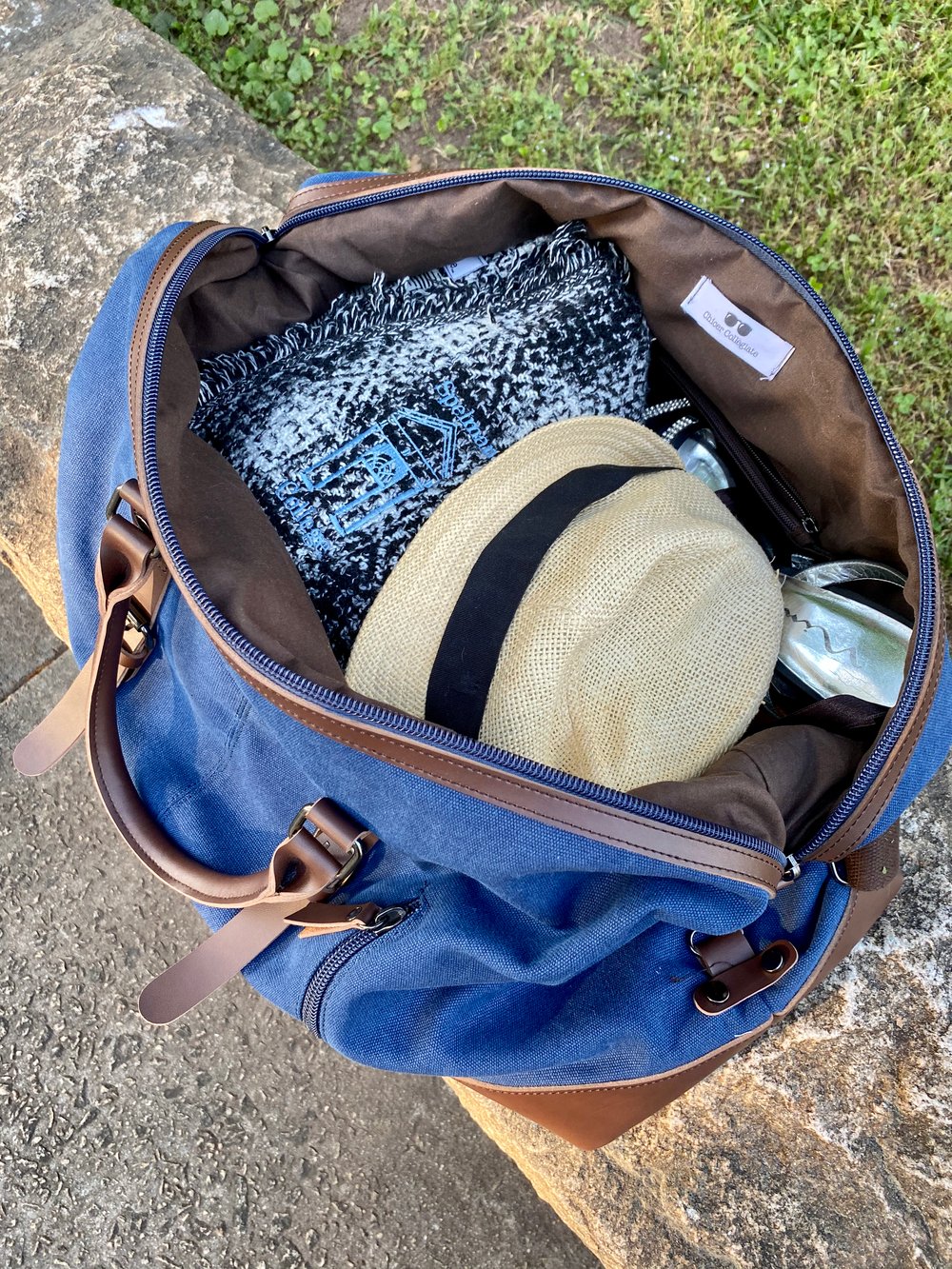 Blue canvas bag with chocolate leather trim, and 56" adjustable/removable long strap
5 interior pockets/compartments
Brown nylon inner lining
2 exterior zip up pockets
Official Sisters Chapel design embroidered in white on front, light blue SPELMAN embroidered into the adjustable strap.
Bag dimensions (in inches) 22"x9"x14"
Applicable to orders made after July 17, 2020 -
The BKC for Spelman is a specialty item and is produced on a per order basis. Please allow 3-4 weeks for production and delivery.